Welcome to my Website at Self Development and Well Being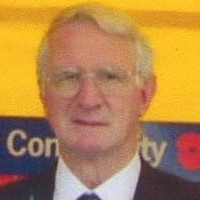 Having spent some twenty-four years in the armed forces, followed by twenty-five years in the charity sector as a volunteer, I have developed a sense of wanting to help people. This is especially true with regard to helping them to have a better lifestyle. Another way of saying to have more money to enjoy an even better life.
Deciding that one way to reach out to the world was via the internet, initially I formed a limited company ESA Enterprises Ltd, to enable me to cover the wide range of interests which I have. All my websites coming under this one company. This also enabled me to offer manuals, blueprints, DVD's and other items which I feel could be of interest to you.
That was the beginning of my journey online.
Since then things have changed, have got rid of my limited company, instead everything now comes under my Brand of Learning and Wealth. The intention being the same but all the websites will be linked to enable you to see the whole picture of what I am trying to achieve in order to help you to achieve wealth through learning.
A number of years ago over thirty to be exact I was in business with a partner who ripped me off to the tune of £37,000 this resulted in us losing our house to pay the debts.
Through hard work and sensible use of our money we were able to retire quite comfortably until the scammer struck over two years ago. Having been scammed and losing all my life savings and accounts thought that it was time to improve my lot by using the internet to improve my cash flow and share with you some of the ideas that I am using to do so.
Eventually after nearly two years the Bank did refund our money.
All my recommendations are my personal views on the subject which I am dealing with at the time.
Please note that in no way does anything that I imply or say guarantee that you will make money.
I do hope that you enjoy this site, please feel free if you do have any comments or questions to send them to me.
Be Happy. Healthy and Wealthy
Stuart Allen
https://selfdevelopmentandwellbeing.com